Opening a Kul.tourista office
In March, we are opening the Kul.turista office, which offers a unique opportunity to become a Kul.tourist in your own city and explore the treasures of each neighborhood.
In each month, several neighborhoods will present themselves to the rest of the city through the cultural activities of their residents and associations. Over four days they will show the best of their cultural traditions, current cultural activities and places of interest. With the help of the Kul.turista office, the rest of the city will set out to get to know and explore the neighborhoods and their inhabitants and thus become cultural tourists in their own city.
We will explore unique places and hidden corners. We will learn about local traditions, taste gourmet specialties and get carried away by the cultural program in each neighborhood.

Set out to discover the culture of our city.
24.3 - 27.3. City Center
21.4 - 24.4. Havlíčkova kolonie, Mladé, Nové Hodějovice, Vídeňské suburb
19.5. - 22.5. Suché Vrbné, Kaliště,Třebotovice
16.6. - 19.6. Pražské suburb, Pražské residential area, Kněžské dvory, Nemanice, Husova kolonie, Nové Vráto
21.7. - 23.7. Residential area Vltava, České Vrbné, Výstaviště
25.8. - 28.8. Háječek, Linecké suburb, Rožnov
15.9. - 18.9. Čtyři Dvory, Stromovka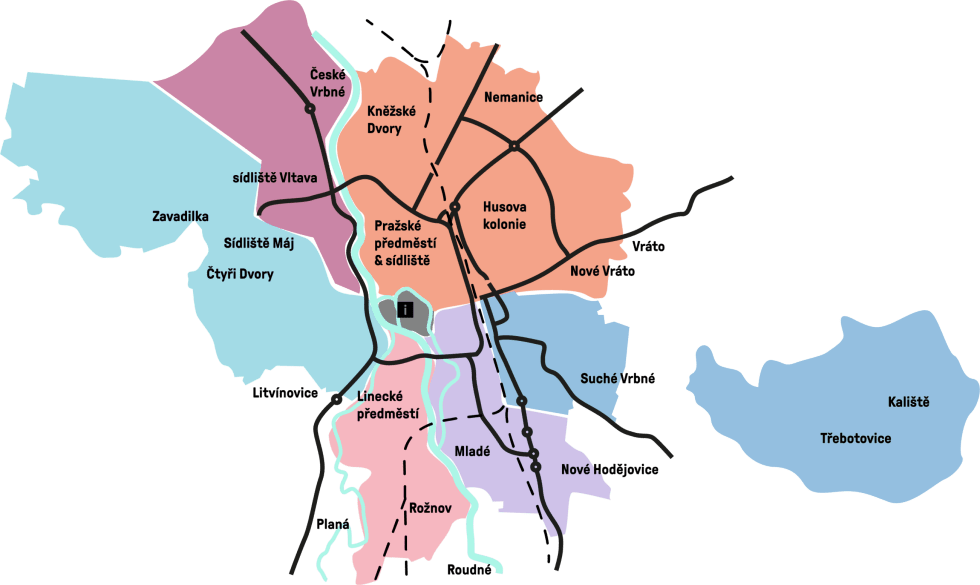 The program for each city district is organized by lokáLOVE and curators so that Kul.tourists can expect the most authentic cultural experience. Get involved in the preparation of the program and introduce the uniqueness of your neighborhood to other residents
It is up to you how you create the program. From cultural traditions, a school choir concert, a barbecue, a park clean-up, a bike ride, a picnic at the crossroads, a children's fight, a sauna or a firemen's ball. There are no limits to your imagination.The curated part of the program in all districts of the city will be covered by the Budweis 2028 association, which will support the local coordinators by promoting the program and providing partial technical and production support
The first Kul.turista will take to the streets on 1. 3. 2022 after a carnival procession from the KD Slavie Theatre. Join us!
13:00 - Intergenerational workshops in KD Slavie.
Come get inspired by traditions and make your own carnival masks in collaboration with the Aktiv Klub, Malým Theatre and Kabinet CB. Treats await 😉 🍩
14:30 Malé Theatre will arrive in front of KD Slavie with its jukebox and mask rental.
15:45 You can join the exuberant carnival parade that will head from KD Slavie to Náměstí Přemysl Otakar II.
The event is open not only to cultural actors, but also to local associations, interest groups, sports clubs, schools and other educational institutions, non-profits and private entities.
Contact us with any questions you may have 😉