Kul.turista Prague suburbs
And how did the local co-organisers experience it?
The Prague suburb - before the four days of Kul.turista's marquee stop here, it was a neglected neighbourhood right next to the centre, particularly by its own inhabitants.
Kul.turista's June stop was meant to change its reputation and show that the area had the aspiration to be one of the most ambitious of its kind. We planned to rename it in the public's eyes to the "literary" district. It was a long-distance run that started with a series of author readings, a literary relay of writers living here and a debate with Milk and Honey, the non-fiction magazine of Budweis bohemia.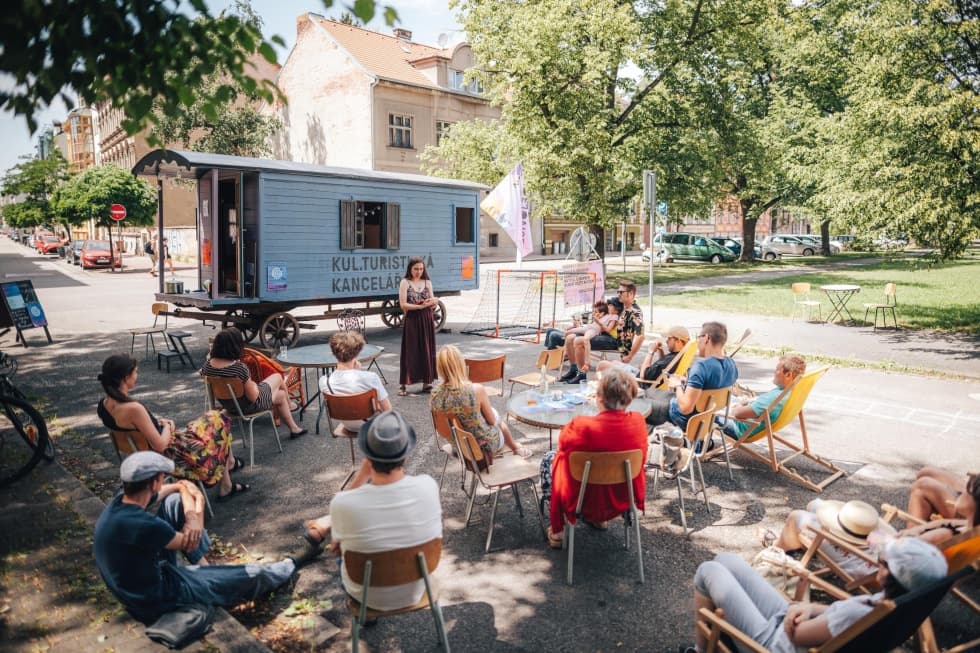 It turns out however, that the biggest differences are made by small and seemingly inconspicuous changes. The "dance floor" in front of the school in Nová, created by the neighbourhood taking over two parking spaces on Smetanka, where cars were repositioned to create the dance floor, the atmosphere that enveloped us there was intoxicating. The occupation of the street in front of the church, the flea market and sitting in the grass at Palačák. Yes, every day we had to walk through that newly discovered space with bags in our hands so as not to spread the considerable amount of excrement which was present there. But we found that our greatest ambition now was to start living "our" neighbourhood together, to want more from it. And we promised ourselves that we'd start pushing forward!
LUCIE
I sit in the shade of the mature trees on a sturdy wooden bench nestled in the grass, a gentle breeze blowing. On the table in front of me is my first coffee of the day. B. is skateboarding on the new obstacle course in front of the church, R. is bumping legs with a neighbour's daughter, and A. is sitting at the community tables creating art. A great way to come home on a Friday. Slowing down again after the weekly work-school-club merry-go-round. Tomorrow's a blast! I can't wait! I'll close my eyes. The smells of food trucks fill the air, they'll be here a week. I almost forgot, the girls wanted pancakes. "Hello," the neighbour from Smetanka is calling. She sits down next to me. It's nice to see her. "I need to ask when the next party's gonna be, I couldn't make it last time." B. comes running with next month's workshop schedule. "I'm going to the water", she calls and disappears. "Hello", he calls after us. "Come join us for a while", we both say. "I'm going to get some more food. Do you want something here?" B. suddenly appears and calls out that he's hungry. "Let's have something here", I reply. I don't want to go home. "Woohooo!!". He runs ahead. Where it smells so good. I watch them for a while. There's a gentle breeze blowing. I feel good!
– Lucie, mother of three small children (B., R., A.), lives in Riegrovka
MARTIN
I want Palačák to become a neighbourhood where you like to go from the centre to have a good coffee and at the same time spend some active time with your children, visit cultural facilities, or make use of the potential of a unique neighbourhood. An important part of my vision is to make more use of public space, like the partial closure of F. Šrámka Street, which people evaluated very positively during Kul.turista.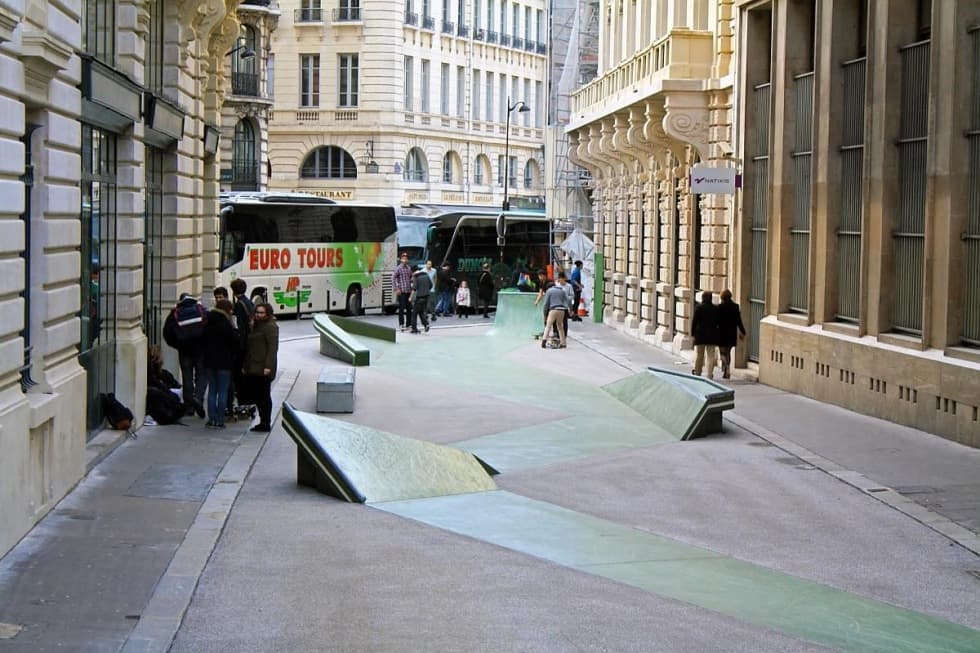 Since skateboarding is an activity close to my heart, I give as an example the Paris street of Rue Leon Cladel which has been transformed into a place for skateboarding in the city centre.
– Martin, Světadílna, lives in Skuherského
ANNA
We live next to each other, we pass each other on the sidewalk - on the way to work, when walking the dogs, when throwing out the garbage, but we know almost nothing about each other. We each have our own worries and our own talents; some days we're down and some we're up, as Werich sings. I imagine how much easier life could be if we could help each other out, look after the kids, the cats, take something away in a cart or place an order together on an eshop. We could also share various gadgets that aren't in every household, after all, one has a steam cleaner, another a cool grill.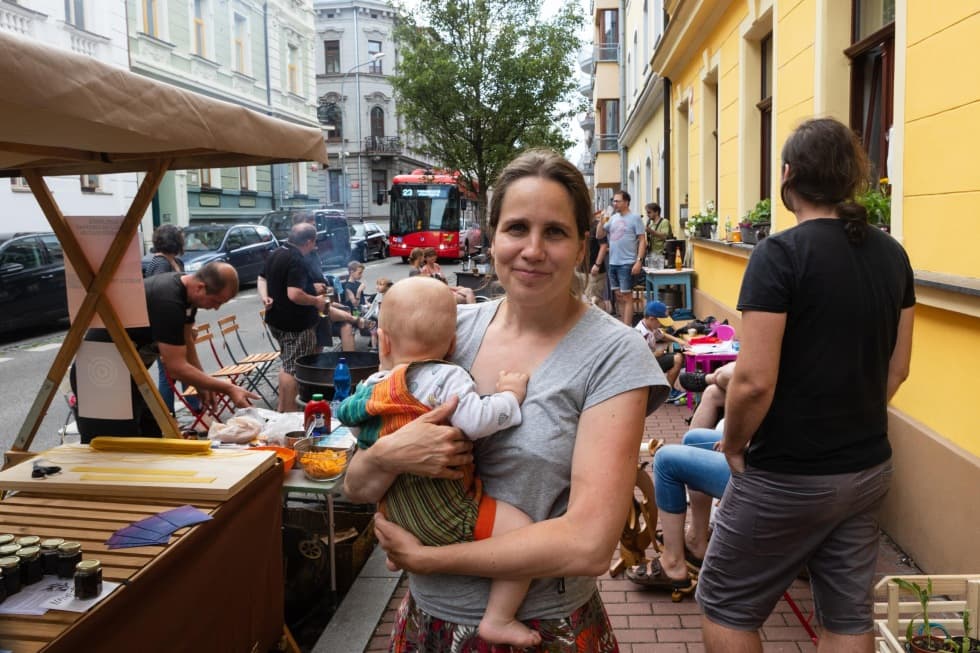 I look forward to more neighbourhood festivities and sharing. Already, after the neighbourhood barbecue, there was another spontaneous event and a day-long expedition of 4 children from three families.
– Anna, the organiser of the neighbourhood festival, lives in Smetanka