Opening of the installation "Ptačí sněm" (Bird Congress)
The residential installation "Ptačí sněm" (Bird Congress) at the Šumava housing estate was created as part of the city's candidacy for the title of European Capital of Culture 2028. It is intended for occasional stays and both organized and spontaneous meetings and events. Feel free to use it as you wish!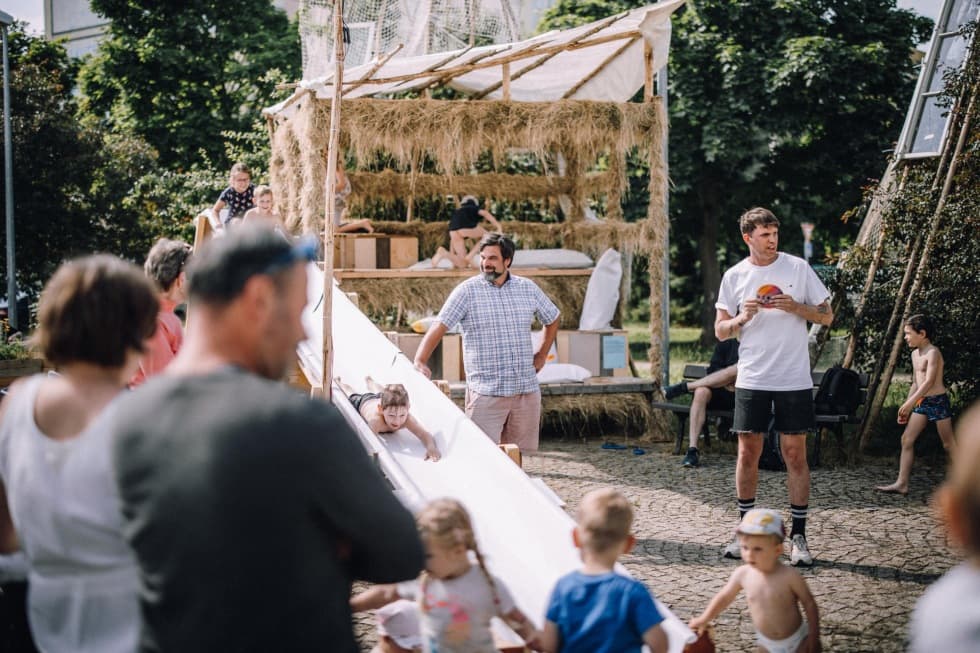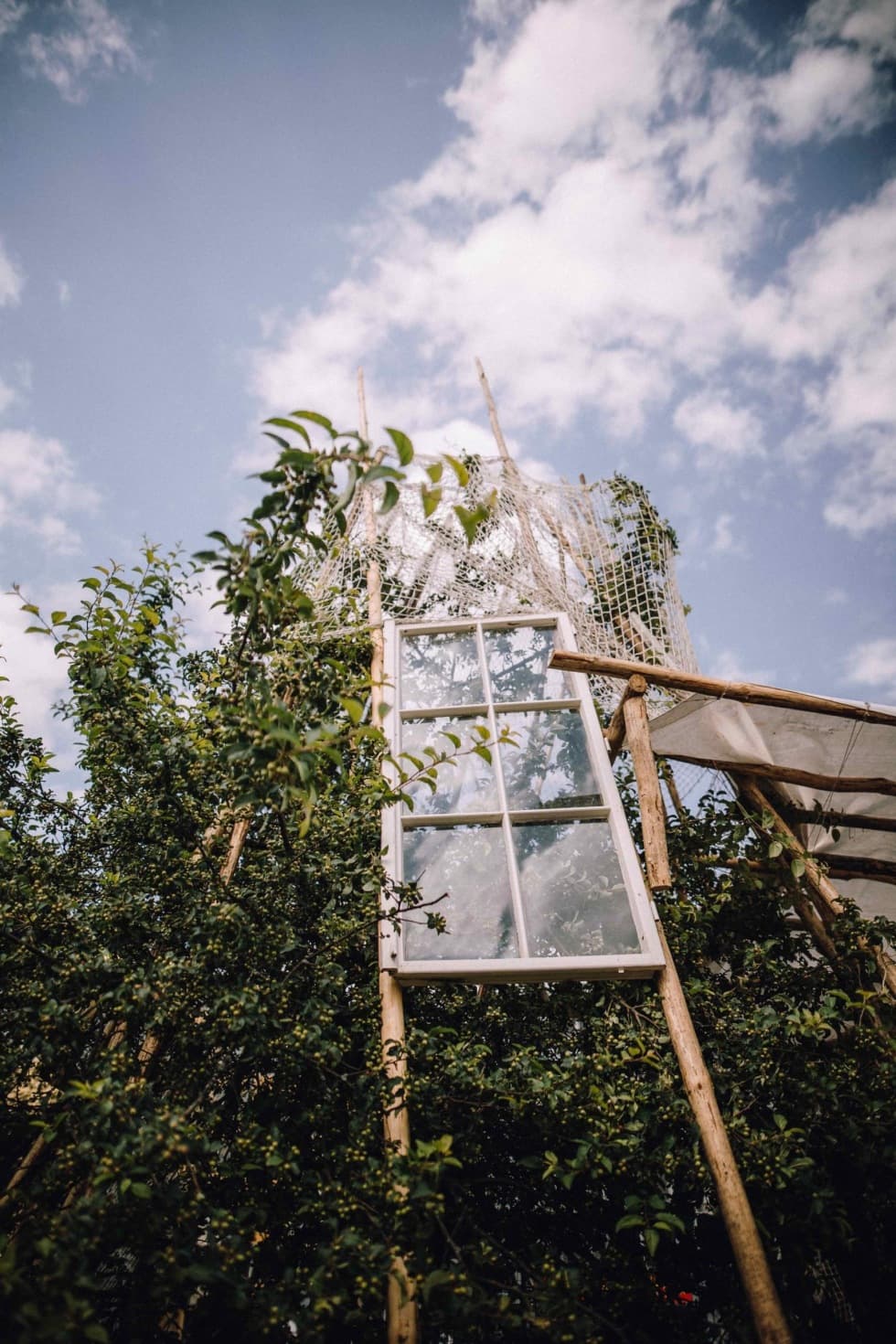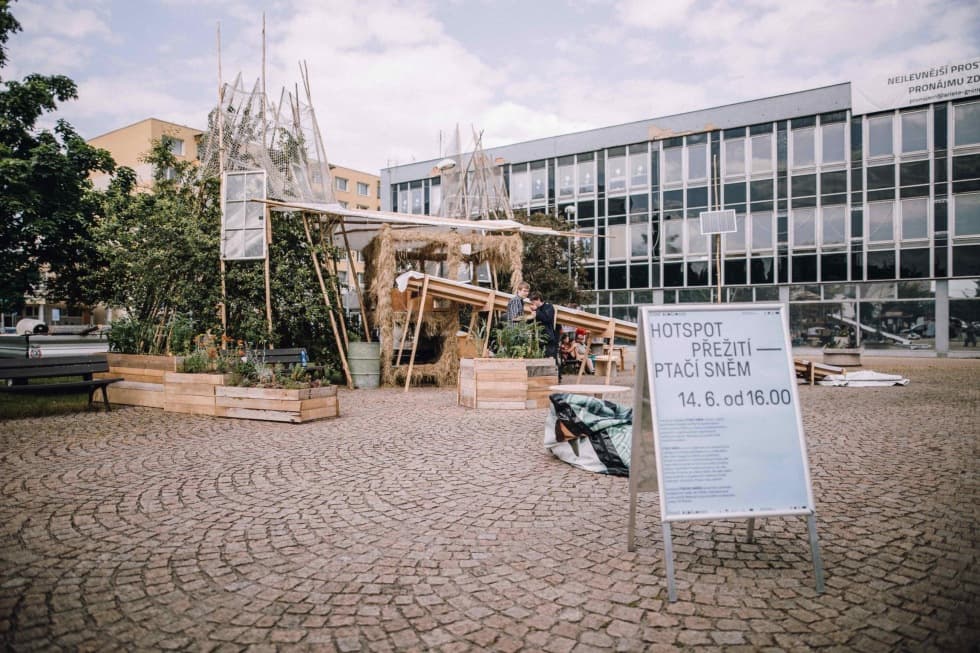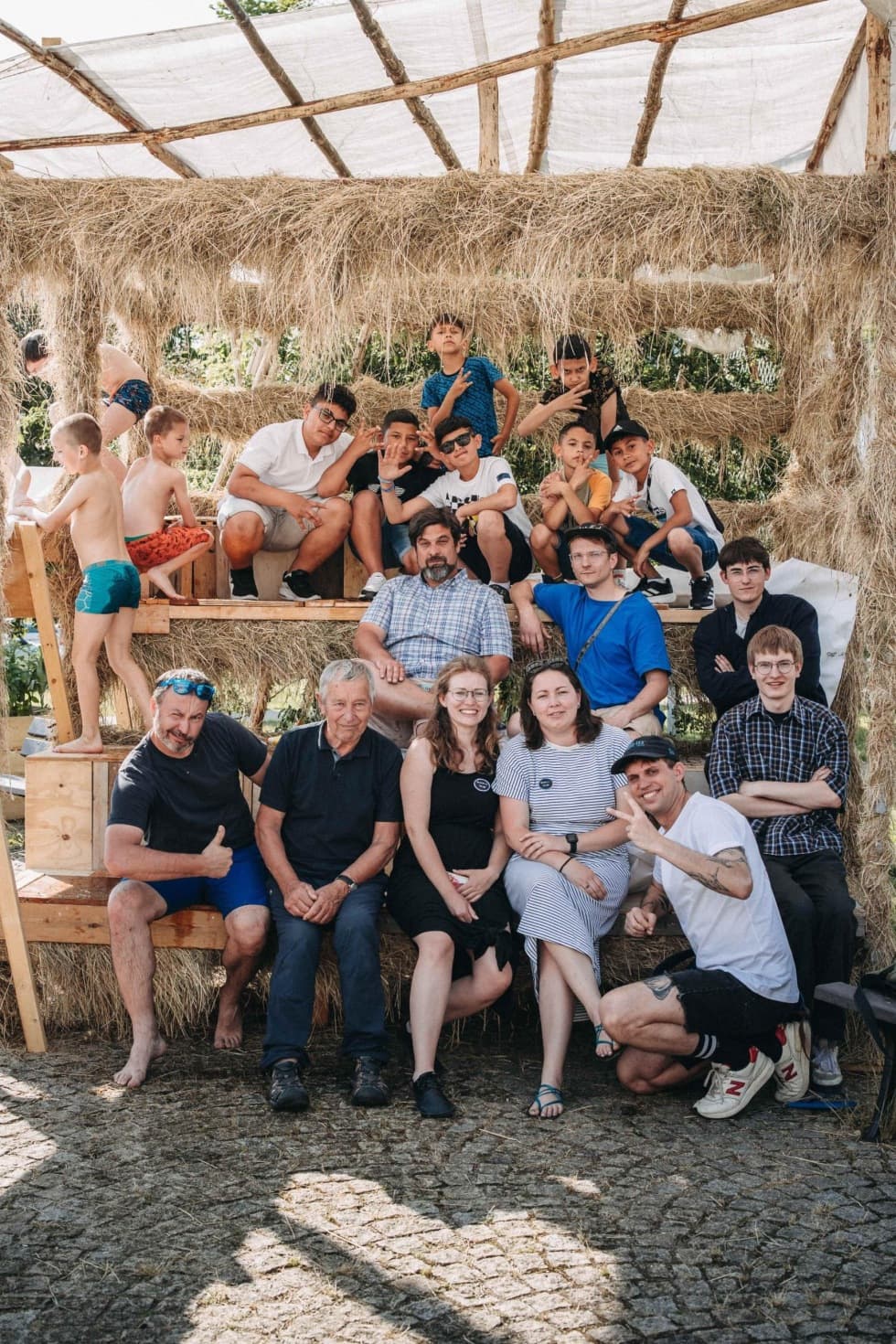 Its authors are visual artists Jan Fabián and Matouš Lipus. Art always speaks the language of symbols and metaphors. That's why our "belvedere" is not only a place where you could be less hot in summer, but also a symbol of living together and caring for yourself and others.
It is also a reaction to the place where it is located. It was once the centrepiece of the surrounding estate, but then lost its significance. Today it is not clear whether it is a park or a square. What might it one day be to serve people at a time when we are experiencing first-hand the effects of global warming every year? Shouldn't it have more shade or a water feature? The spray of water sliding into the reservoir on plastic banners is a special symbol of water flow. But at the same time, you can also see it as a tear dripping in the middle of the parched pavement.
In addition to human communities, the "Bird Congress" turns its attention to other, often overlooked, urban dwellers: the plants and animals that share with us the places we have transformed especially for ourselves. What's happening in the grass? Who lives there and how do they live there? Why do or don't birds fly into the housing estates? What do they need to make us feel better about one another? What do we need from animals and plants so that we can live in cities in the future?
That's why we didn't have all the grass cut, for example. What is left grows into an urban meadow, where moisture is better retained and bugs can live a better life. We put a bird feeder under the tree so the birds can learn to fly here. You can always refill it with water. See if they can find their way here. You can also water the small garden in the boxes with us. Potatoes or corn are planted in it along with buttercups and other garden flowers.
You may find the "Bird Congress" amusing, interesting, wacky, but also unusual, suspicious or even ugly. But it is a challenge to start dreaming up the place yourself. And how you imagine the future. We hope to meet you there this summer and talk more about it. We've got until the end of the holidays.
Our thanks go to:
Primary School and Kindergarten of Ema Destinová, especially to the director Dagmar Koubová and teacher Jana Janová
Jiří Vlček
Zbyňek Vojtěšek & QB box for delicious coffee