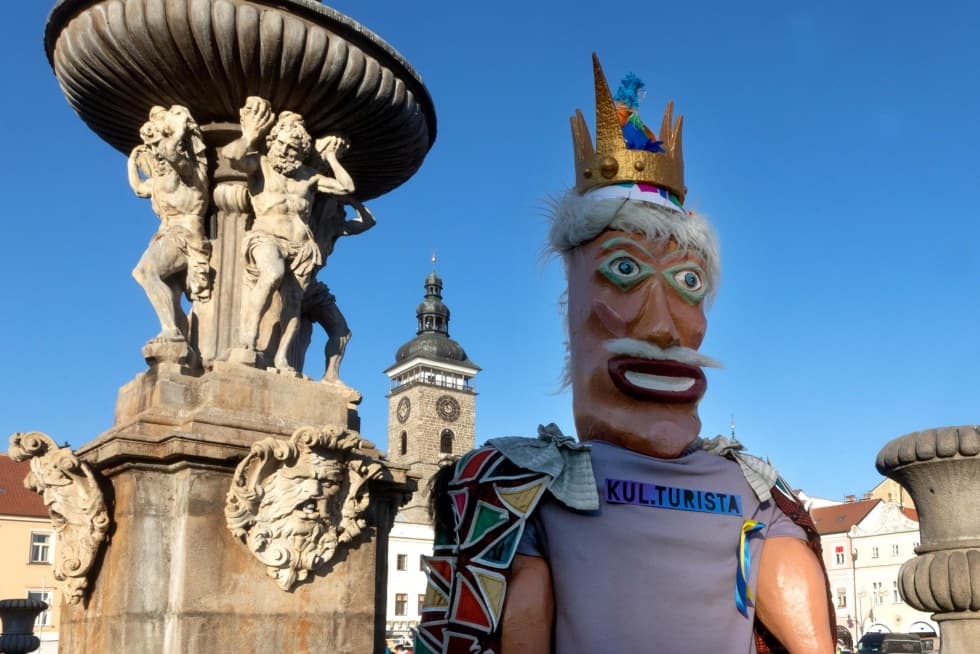 The Cultural Tourist and his Kul.turista Office will be on Přemysl Otakar II Square from Thursday to Sunday.
Every day from 10:00 - 20:00
It's here! I look forward to meeting you in the centre of Budweis, where I am opening my Kul.turista office on the north side of the Přemysl Otakar II Square for 4 days. I have prepared for you many guided walks through the cultural layers of the city with great cultural guides. At the same time, I will be waiting for you every day in my Kul.turista office, where you will be able to come and tell me what cultural aspects you miss in the city or, on the contrary, what you love about the cultural life in our metropolis!
Your Kul.turist