Join us in the final stretch
On May 31, we personally submitted the application form (Bid Book) for the second round of the competition to the Ministry of Culture in Prague. However, there is still much to come before the final announcement of the competition results. The journey towards (PERMA)CULTURE is ongoing, as culture's work is never truly complete. We remain dedicated to our mission and continue to push forward, creating a lasting impact in the realm of culture.
We want the whole country, and even Europe, to be aware of it. Join us, each in our own way, and contribute your part. Stand with us in supporting Budweis 2028 as we enter the final stretch. Be a part of the remarkable showcase we will present to the commission during their visit to České Budějovice. Together, let's make a lasting impression and leave a legacy in the world of culture.
How to do it?
Take a picture with a message about the candidacy on a piece of cardboard

Share it on any social network with the hashtag #budejovice2028. This way you will become part of our endless gallery of Budweis 2028.

All the photos will be printed, and you have the opportunity to become part of the commission visit.
We kindly ask you to share this message with your friends, family, and followers to help us increase the chances of our city being awarded the title. Your support and engagement are invaluable in achieving our goal. Thank you for your participation.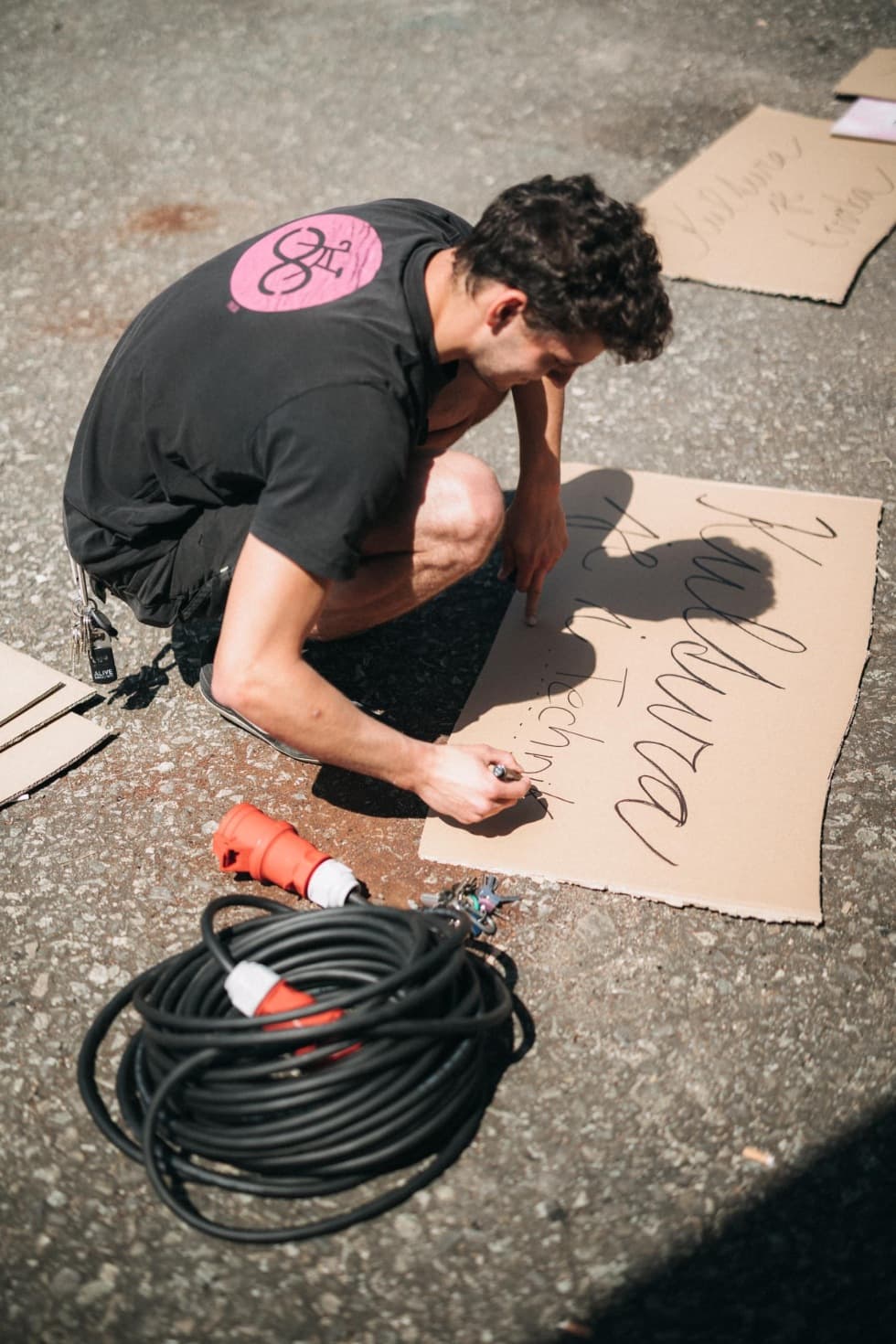 Meet us!
Come to the next Open Day- this time at the new headquarters of the registered institute Budějovice 2028
WHEN: JUNE 12 from 2 pm
WHERE: Dom U Beránka, Krajinská 225.

Join us from 2 pm onwards for exciting workshops in collaboration with Knedlo Zelo Wear and Kabinet CB. Create your own Budějovice 2028 merchandise and indulge in our exclusive coffee blend from Kmen roastery. And at 6 pm, join us for the launch of our final Bid Book. Don't miss this opportunity to celebrate with us!

Root for the České Budějovice candidacy for ECoC2028 + be there + sign up for it = you have already won!
The Budějovice 2028 application is a dream, a vision and a strategic document that has the potential to influence life in our city and region for several decades. That is why our theme is (PERMA)CULTURE, which creates conditions for the long-term development of cultural infrastructure while taking care of the city's inhabitants and the environment.
(PERMA)CULTURE means sustainability. The entire concept of the application - from the artistic programme, to the development of the cultural infrastructure, to the public engagement strategy - involved the residents of the city so that future generations can also enjoy and benefit from it.